Nilai 26 June 2023 – In conjunction with USIM's 23rd anniversary, the Center for Syariah Compliance, Integrity, Risk Management and Occupational Safety and Health (SCIROSH) held a Client Day at the USIM's Library.
The Legal Department (JUU) has participated in SCIROSH's Client Day by holding a slot for sharing legal awareness with the Royal Malaysia Police (PDRM). At the sharing session, JUU chose the title named "Sexual Harassment at Workplace" and has invited ASP Chong Meei Chyi, Women & Children Sexual Investigation Duty Officer, Women and Children Sexual Investigation Division, Criminal Investigation Department, Negeri Sembilan Contingent Police Headquarters.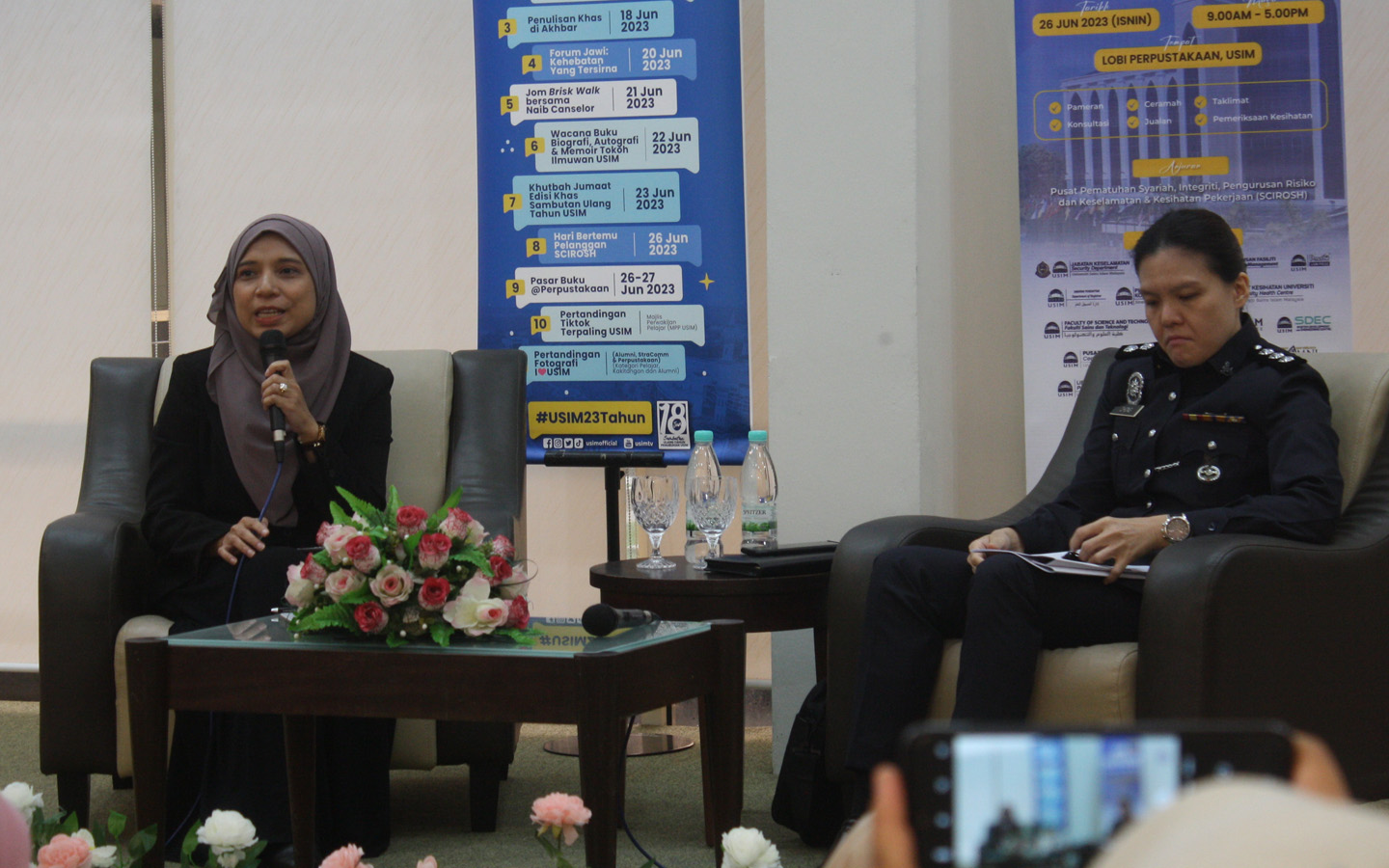 The objective of this programme is to raise awareness among USIM staff and students as well as the local community regarding sexual harassment in the workplace by focusing on the following issues:
(a) Types of sexual harassment;
(b) An explanation regarding the enactment of the Anti-Sexual Harassment Act 2021;
(c) Sexual assault handling procedures (starting from the complaint stage until conviction);
(d) Dealing with conflicts between prey and predator; and
(e) Protection/prevention of victims of sexual harassment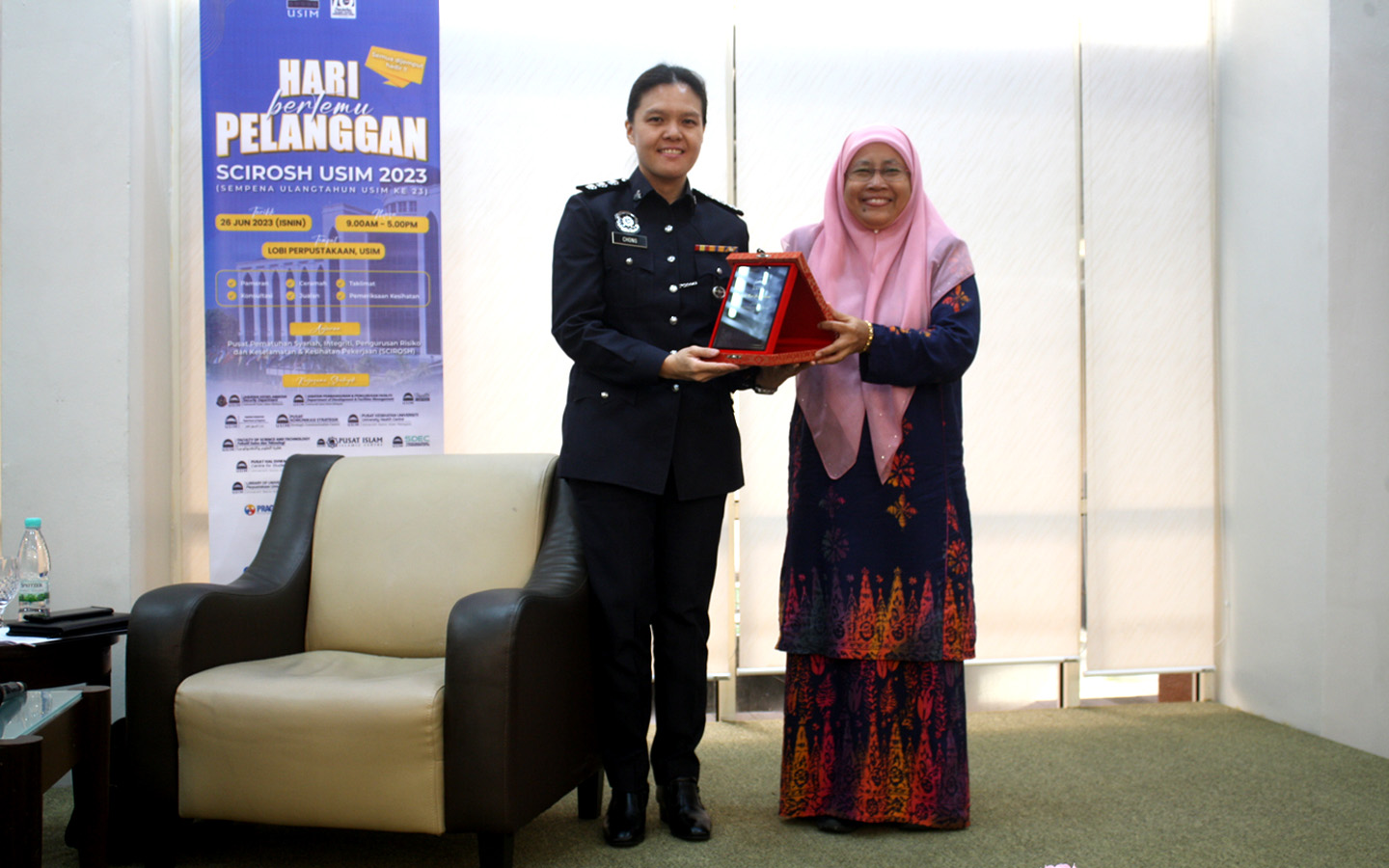 This sharing session received an excellent response from the visitors who attended. The information shared by ASP Chong Meei Chyi is beneficial and can be used as a guideline if it happens to anyone as a victim. We hope that PDRM will continue cooperating closely with us in future programmes.
Prepared by:
Hamizah Hashim
Senior Assistant